Gamaliel Rodríguez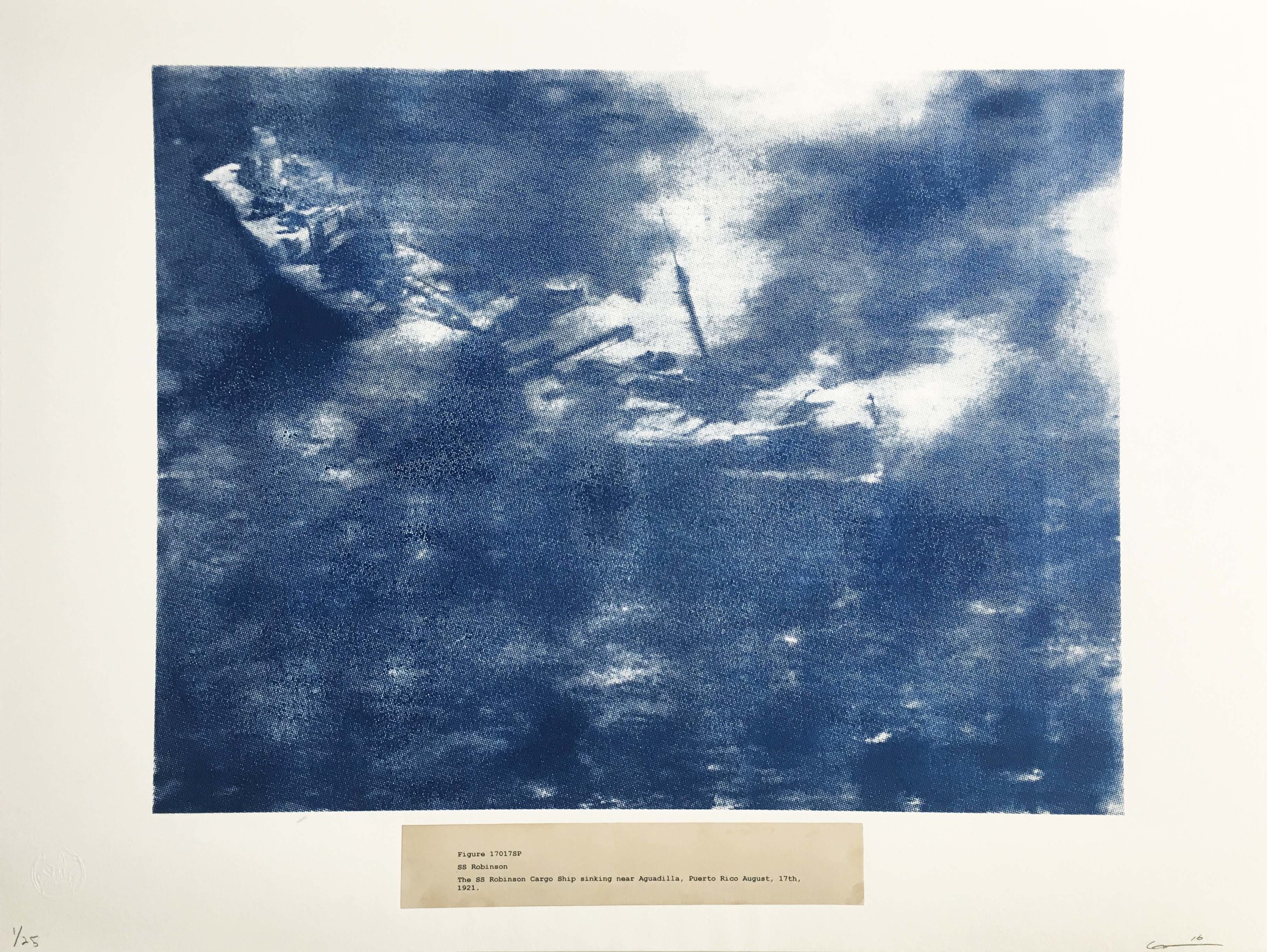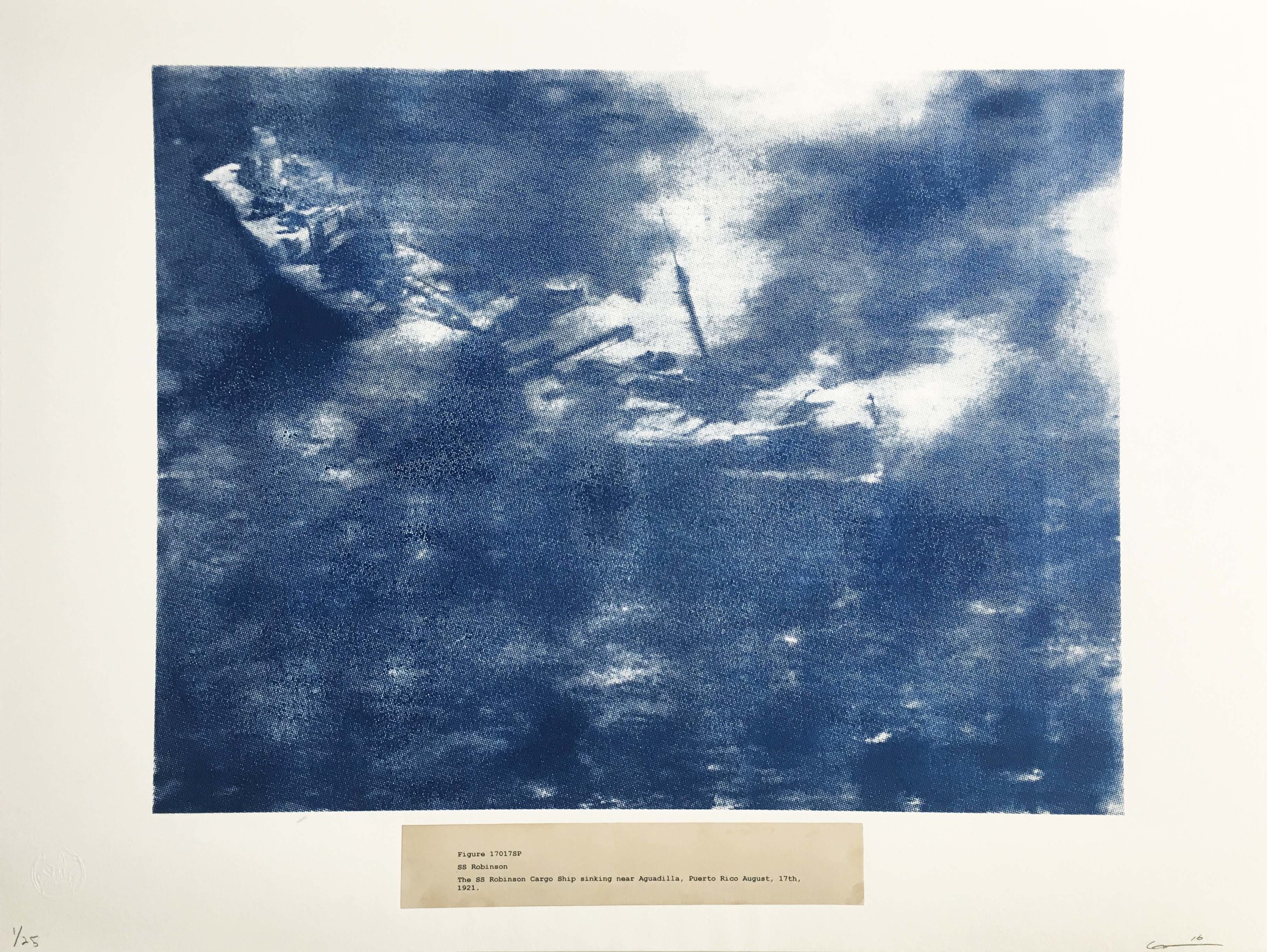 sold out
Gamaliel Rodríguez
Figure 17017SP, 2016
Serigraph/Silkscreen and Chine-Collé on Canson paper
Paper Size 18x24 inches, Image Size 14x18 inches
Edition of 25, 7 Artist Proofs
In conjunction with Gamaliel Rodríguez's residency, LRP has published a limited Serigraph/Silkscreen and Chine-collé print edition during his time in Florida.
During Gamaliel's residency in Jacksonville, he began research and the preliminary pieces in a body of work by investigating the El Faro tragedy and the relationship between Florida and Puerto Rico. More than 80% of food and supplies that are consumed by Puerto Rico are imported and the port in Jacksonville is the #1 shipping port to supply the island with goods, making it their primary lifeline.
On September 30, 2015, the El Faro a ship containing supplies departed from the port of Jacksonville in route to Puerto Rico. Less than 30 hours after the vessel started its course, the U.S. Coast Guard received notifications that the ship had lost propulsion and was taking on water due to being caught in Hurricane Joaquin. Three days after departure on October 2, the vessel was declared missing and then declared sunk on October 5, 2015.
A tragedy like this not only exposes the vulnerability of the human life in the open ocean, but also the mismanagement of sending vessels out into storms. The dependency Puerto Rico has on Jacksonville's port system, but also lends note to their own vulnerabilities and the corruption of their own political system on the island.
The edition will be available on a first come first served through Long Road Projects while supplies last. Shipping fees apply.